Hello!
I installed CircuitBlocks but it has stuck in its launching process.
Version: 1.2.3
OS: Mac OSX 11.1, Windows 10
What I did:
Installed the CircuitBlocks.
Stucked in downloading Platform files (Sorry that I've forgotten the exact text in the dialog).
Forcefully quitted the application.
Launched the application again.
Stucked with the "Updating" dialog.
Here is a screen capture in #5.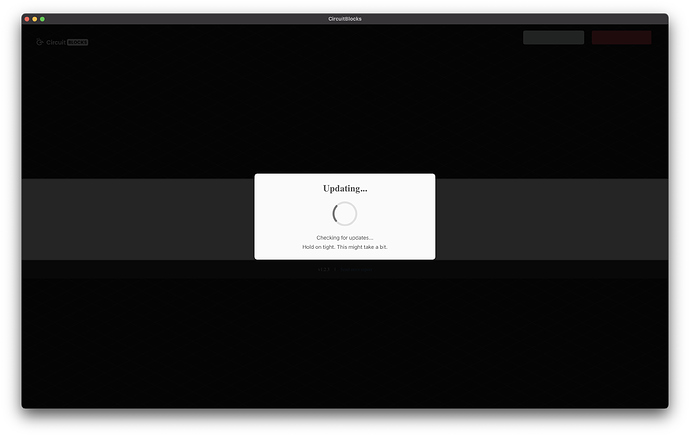 I tried to launch the application on Mac and Windows 10 but the results were the same.
Does anyone face the same issue or have a solution against it?