Even before I got the MAKERbuino I found this video by @albertgajsak: https://youtu.be/ITEkVHLZENg.
I also found the forum thread with all the details on how to get video signal from the Gamebuino to the television: http://legacy.gamebuino.com/forum/viewtopic.php?f=16&t=2272
Now after assembling my own MAKERbuino, I finally found the time to make a quick-and-dirty adapter using the Arduino Uno myself. I was surprised that it worked on the first try and that the video quality is pretty good: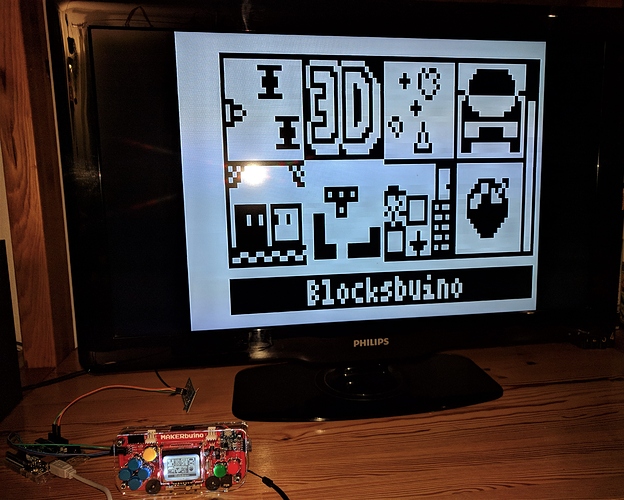 @albertgajsak Any plans to make and sell an adapter kit in the future?