Well, I came up with the first question about uploading a program to MAKERBUINO.
I followed the tutorial indicated in GAMEBUINO, ( http://gamebuino.com/wiki/index.php?title=Getting_started#Software_setup ) but I think that maybe needs updating.
At the moment I charge an example program from the list that exists for GAMEBUINO, compiles it well, but at the time of uploading it to the console it gives communication error.
I think my mistake is in the choice of the chip programmer, but I'm not sure.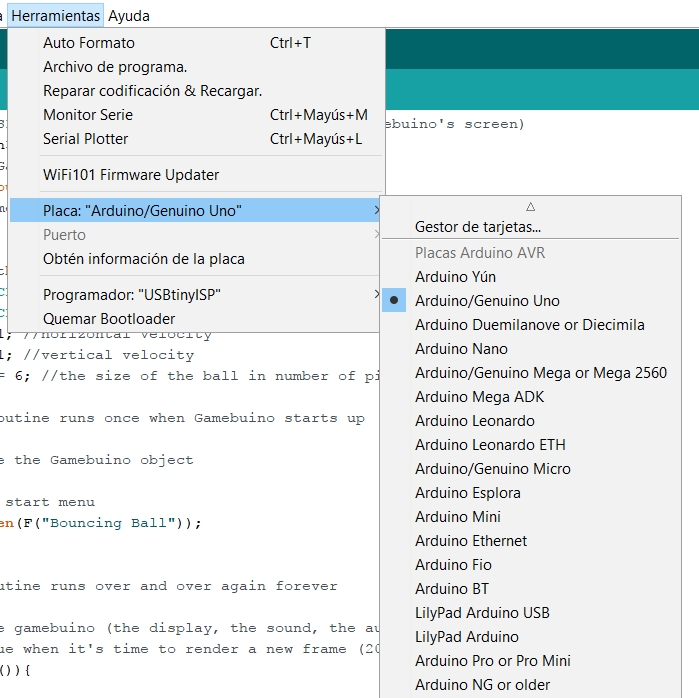 Has anyone managed to upload a program to the console and could you tell me what steps you have followed?
Thank you.