The MAKERbuino project would not be possible without a great amount of support from the Gamebuino team, especially its creator Aurelien Rodot.
In case you already don't know, the Gamebuino team recently released a Kickstarter campaign for their new project called Gamebuino META - it's a sequel to the original Gamebuino - a game console that heavily influenced MAKERbuino and motivated me to start MAKERbuino's Kickstarter campaign.
https://www.kickstarter.com/projects/805870251/gamebuino-meta/description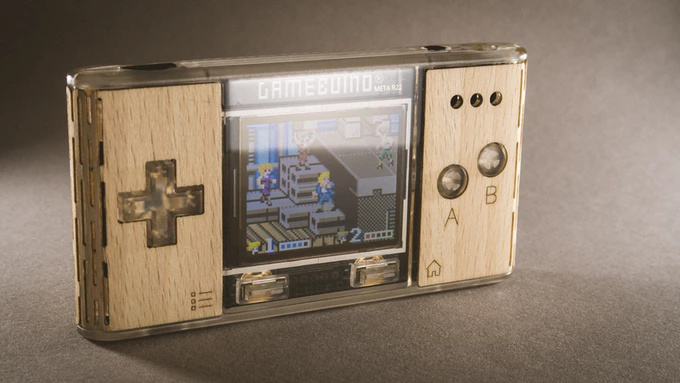 Gamebuino loves MAKERbuino and MAKERbuino loves Gamebuino.
I had an opportunity to chill with Aurelien Rodot on a Maker Faire in Rome two weeks ago and I've tried playing a couple of games on the new Gamebuino. Aurelien did a really great job and I find the product just amazing.
You can still get yourself a META until 23rd December! Support the campaign and give Gamebuino an extra push!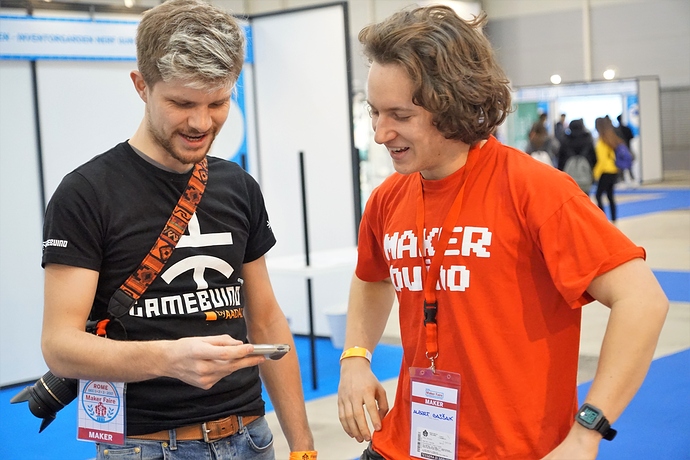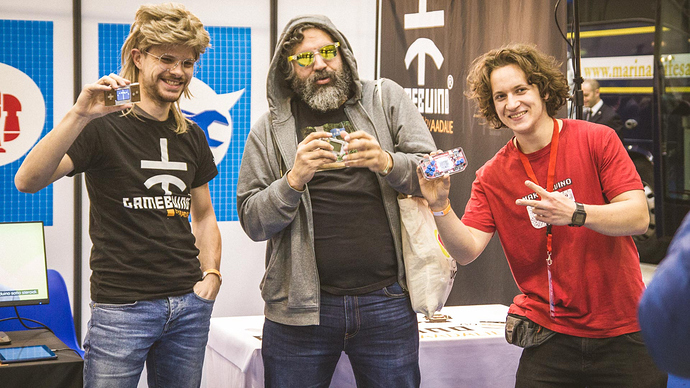 Do you know who the bearded guy in the middle is?
P.S.
Rome is a pretty cool place, come to the Maker Faire next year and we'll all have some Italian beer and weird Pizza with pineapples.