Hey MAKERbuino folks, quite some time ago I was playing with these modules from Ebay:
http://www.ebay.com/itm/Wireless-Charging-Transmitter-Receiver-Solution-Module-DC-5-12V-For-Arduino-K6-/291708695350?hash=item43eb317336:g:86EAAOSwHQ9WYU1W
and I came up with an idea of putting this in a MAKERbuino and voila: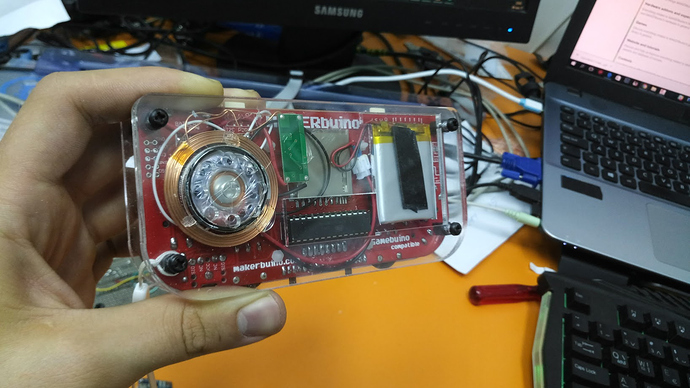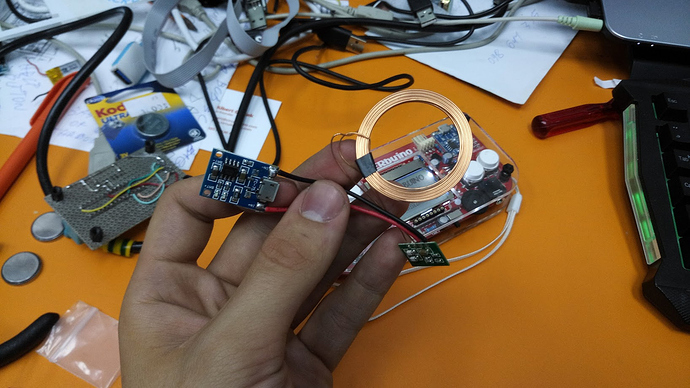 I've just connected the transmitter module's power input to 5V USB and the receiver's power output to MAKERbuino TP4056 Li-Po charging board's power input pins and it works!
I've tested it through three layer of 3mm thick acrylic and it still works (that's 9mm of plastic in total, I am surprised with the quality of this modules).
To-do: put the transmitter module in a nise plastic (or wooden) casing.
What do you folks think?