Hi,
Would it be possible to have case component dimensions so we can customise?
Cheers, Rich.
Hey @Richardmid67, thank you for joining the forum and supporting MAKERphone!

Yeah, we're still working on the new CircuitMess world platfrom and we'll fill it with resources like this one soon.
In the meantime, attached are the vectors for the casings.
casings.zip (31.1 KB)
This seems like it would be an ideal place for 3d printed case plans too!
Indeed, yes. Or, for that matter, it would be reasonable just to have a spacer which goes around the edges of the laser-cut plastic case.
That's what I am about to start drawing, a 3D-printed border/rim/what-every-it's-called around the current acrylic casing, to close it up a bit.
@Blixten if you're going to share the design files, please post them here too as I'd really love to print this out myself too!
I was going to design this at some point, but never had the time to do so
Are you going to use open scad? I was able to take the dxf files, convert them to SVG, and then convert them to open scad. I now have a design that I could print all four pieces of plastic from. but, really, you want to print just two pieces of plastic, a top and a bottom. So it will be a bit more work for me. Happy to share the open scad source files when I'm done.
I have now drawn and printed my version of MAKERphone border.
I used SketchUp to draw it and the source and STL-file can be on github: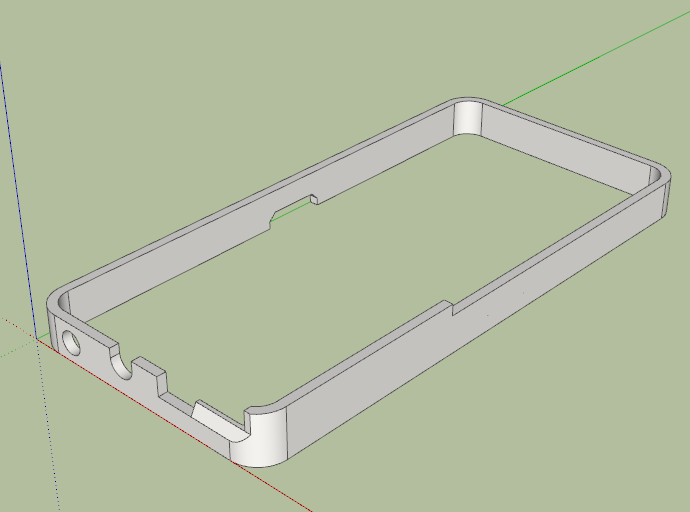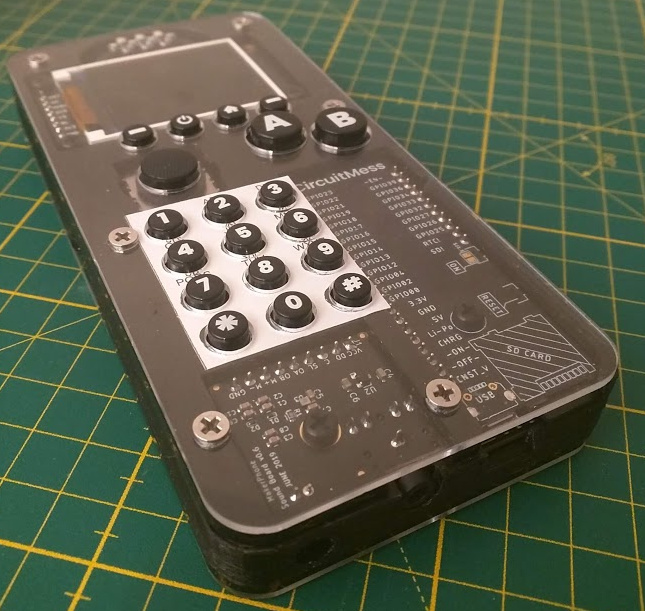 Thanks @frankprindle, it was just a quick way to avoid going crazy

.
I think I will sometime make a nicer looking one, maybe with all characters.
Wow, that is really cool!

Thanks to @Blixten now everyone can really protect their phone from all sides!
Keep it going guys, thanks to everyone who's making this whole project even better!

Robert
Prints up a champ! Only one thing: the headphone jack on my phone is square at its base, not a larger diameter circle. I had to take nippers to the outside edges to get it to fit on.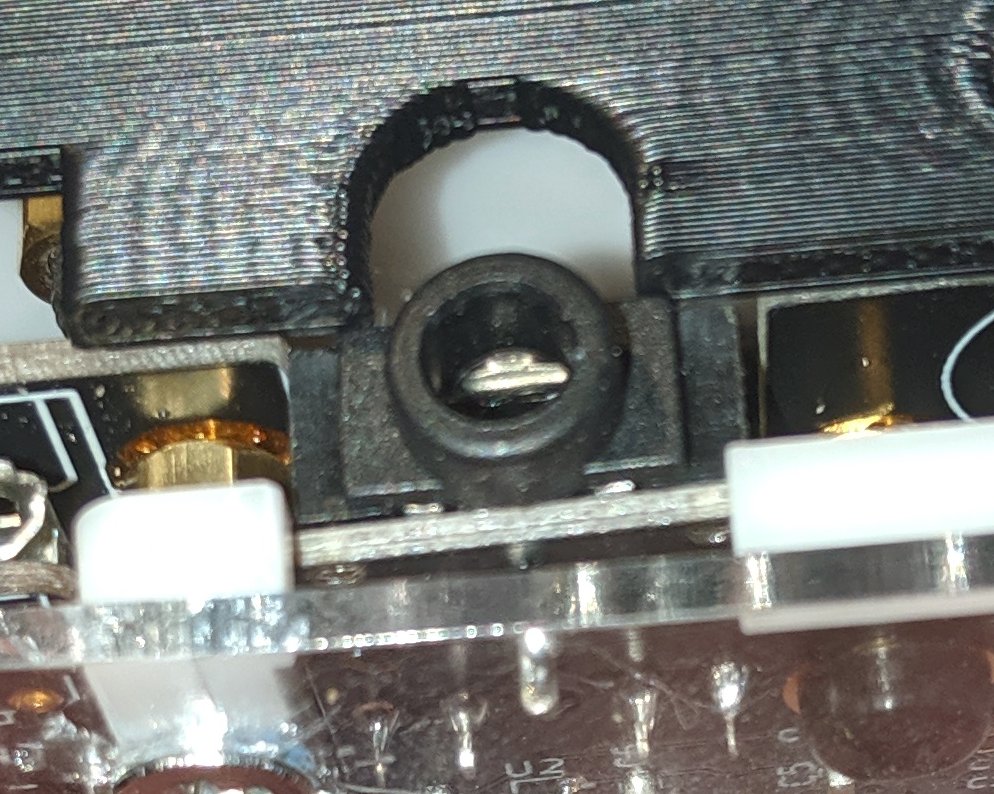 Thanks for sharing!


A friend of mine printed one at work for me. There's just a small issue that I need to fix: you can't reach the power and reset buttons which are located on the brain board. I'll need to file out a little bit of plastic

Nice one, I have been working on a design in tinkercad, but have not yet finished measuring up for all the connectors and holes.
I would really like to have a copy of your dial pad sheet!
Here is the keypad sheet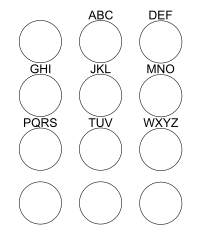 keypad.zip (1.6 KB)
Here is my new and improved sheet


keypad2.zip (1.9 KB)