Tried to put together the kit but it seems I made some mistakes. Here are the pictures, front and back: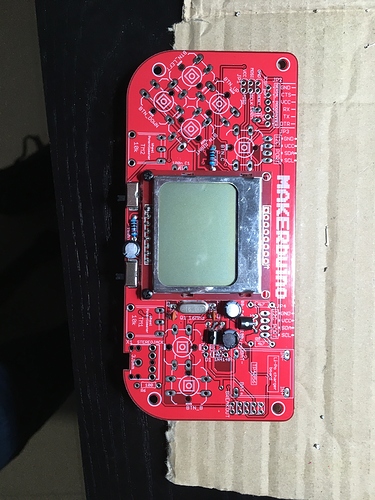 [I can't put all the pictures here, being a new user, I'll put them in the next post]
I tried looking into some other posts and I often read the tip of doing Step 13. So I tried that too, but still no results.
Also, I'm quite a newb and this is my first time soldering. Stuff got pretty messy while I was soldering the screen and this happened to the micro controller socket:
It took a while, but in the end I was able to put the micro controller in. Maybe I have not put it in the right way though, so here's another picture.
I have a multimeter, so if it can help I could take some reading, if you explained me where I should put the probe.
Thanks for the help.