Hello Ringo community! This is my first contribution to the community and I wanted to share a 3D-printed fully-enclosed case I designed for the Ringo. The case features some vintage gameboy aesthetic, a fully closed exterior with possibility for sealing against water, silicone button caps for a soft-touch feel, and all in what I hope will prove to be a sturdy and somewhat space-efficient package: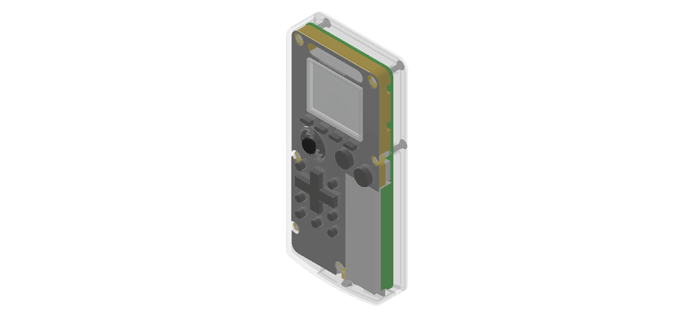 I loved the Ringo from the moment I stumbled across it, but figured that it needed a bit more protection against the elements if I was going to adopt this as my daily usage phone because I am not easy on my electronics. This is my attempt to beef up the phone a bit for my daily use.
I'll have some final .STL files ready soon, I'd prefer not to release them until I have a fully-assembled phone working to prove them, but I expect to be finished within a week or two (including assembly instructions). In the meantime while I CAD and 3D print my time away, I wanted to get your opinions! Would anyone be interested in using this case? Thanks for your feedback!