Hi guys!
Thank you for a great project!
I've been putting things together and faced with a problem that a screen doesn't turn on after step 12.
Doesn't show any signs of life.
I've checked all every step, and checked that a battery is working.
Attaching pictures, I hope it will help to understand what's a problem.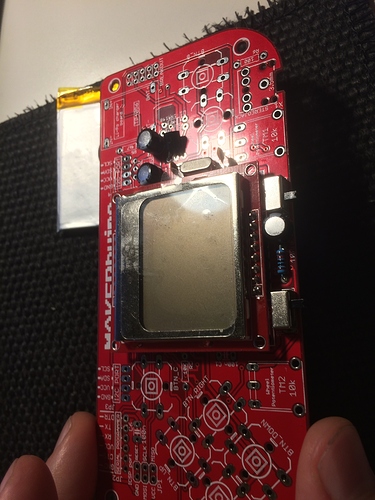 Btw, I also have one of M3 screws with a nut and a distancer missing.
Thanks you!