Hey everybody,
together with three friends I've pledged the MAKERbuino Party Pack. The build process of three devices went flawlessly, but with the fourth device we had some problems with the display header.
Now we've finished the build but we have a strange, reproducible bug:
The menu of the MakerBuino shows up as expected (1), but if we press the "up"-button there are unwanted lines and the game title is flipped! (2) If we go one page down only one line is visible. (3) This behaviour is consistent everytime we turn the device on.
(1)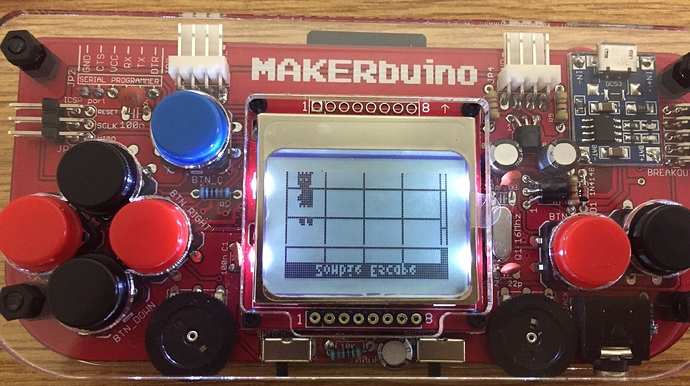 (2)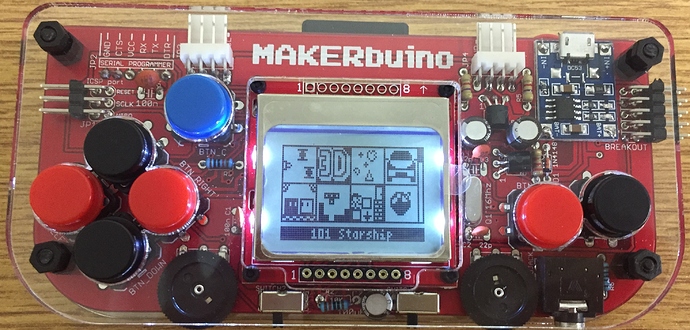 (3)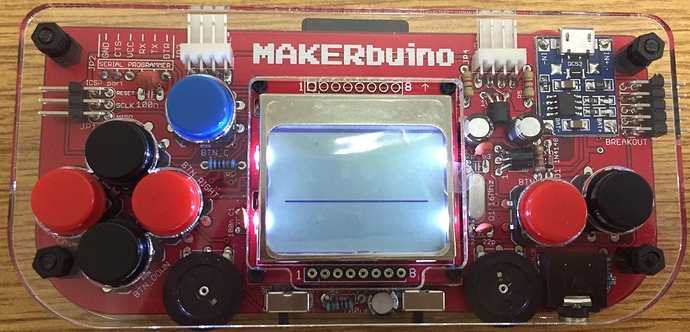 Any ideas what's wrong?