Hello, I'm trying to get circuitblocks running on my Mac (Big Sur) so I can update my Wheelson firmware. I've installed the application and associated Arduino app as well. However, I get this Library Update error: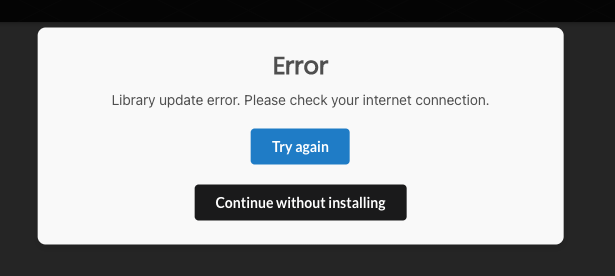 Most assuredly my internet connection is functioning.
I noticed that I was not able to launch the Arduino application that Circuit Blocks installed. I tried installing the Arduino IDE from arduino.cc, but that had no effect on the CircuitBlocks error, even after reinstalling circuitblocks.
Any ideas?
Thanks in advance.