Hi guys!
I just received my two MAKERbuinos and it turned out that both of my ATmega328 chips were not programmed with the bootloader. Thanks to various posts here I was able to burn the bootloader using two Arduions.
Unfortunately I found out after a lot of soldering/unsoldering where I in the end destroyed three pads on one of my PCBs (soldering iron to hot?) when removing the female connector for the screen (pictures hopefully at the end of my post).

To make things even worse, two of these pads are for the very same pin (both sides).

Any chance I can fix that? If not, is it possbile to just order a new PCB?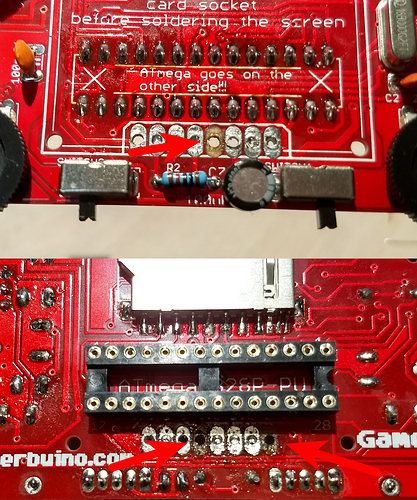 Many thanks for input in advance!