After step 12, I had the "adjust contrast" screen. I then continued soldering all the remaining components. At step23, at the final test, I only get the backlight of the display. Also, when turning on the Makerbuino, I get a chime sound on the headphones or the speaker. Hard reset seems to work, after 30 seconds, I hear the startup chime again, but nothing on the display.
@albertgajsak, do you have any suggestion what to try?
I attach a few photos of my makerbuino, there seems to be a dark border on the top of the display.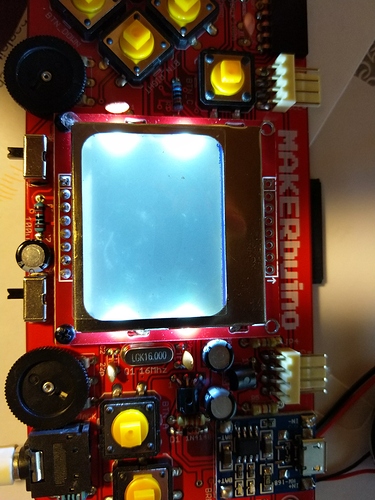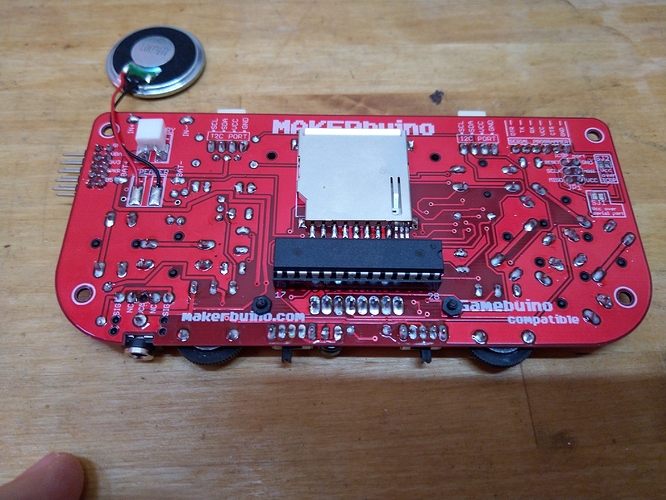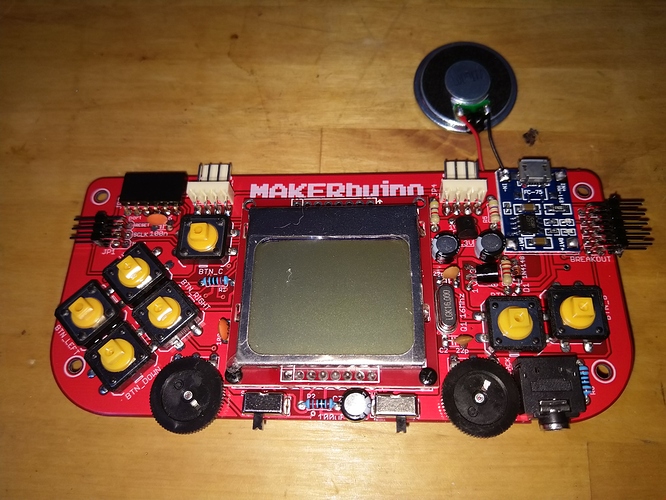 Looking forward to your suggestions!